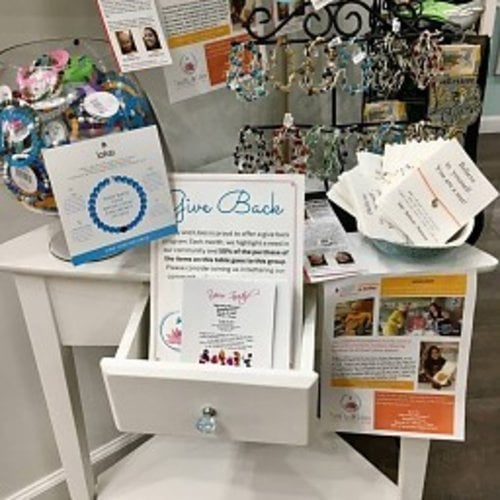 Our Give Back Program
Firefly & Lilies is proud to offer a give back program! Each month we highlight a need in our community and donate 50% of the purchase of selected items to this charity. Please consider joining us in bettering our community and making a difference! We believe it always takes a village to succeed!
August's Charity is T2T, Tunnels To Towers. The T2T Orlando Run/Walk benefiting the Stephen Siller Tunnel To Towers Foundation and their signature program, "Building for America's Bravest" which builds specially adapted, custom designed "smart" homes to help restore independence and improve the quality of life for our nation's most catastrophically injured service members. T2T is a 501(c)(3) non-profit organization and proudly has the highest 4-star rating on Charity Navigator.

T2T started as 8 events, but has grown to over 50 Run, Walk & Climb events taking place across the country this year. It brings people together to honor our first responders and military heroes and remember the sacrifice of 9/11. Many T2T race participants are members of Fire Departments and Police Departments in Central Florida. These participants run the 5K event in full gear, as Stephen Siller did on 9/11. Check out the upcoming Orlando event on facebook at: (https://www.facebook.com/events/1104256059702100/) Instagram: @t2torlando
Check out our give back program products: Lokai Bracelets, Natural Stone Bracelets, Leather Rhinestone Bracelets, and Believe In Yourself Bracelets...or simply type "give back" in the search bar on our website to see any newly added products!!